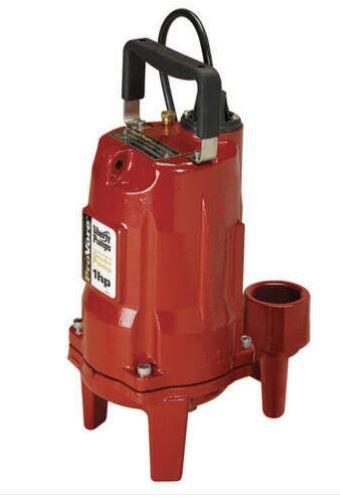 Liberty Grinder Pumps are a type of sewage pump. They include a chopping mechanism that can cut the solids into smaller pieces, creating a slurry that can easily pass through pipes. Our grinder pumps are made to the highest industry standards, so you can set them up and maintain them with little effort.
Operates on standard 115V or 230V 20A circuits.
Features:
• Heavy cast iron construction
• 115V or 230V 1-phase
• Patented V-Slice® cutter technology
• Shreds difficult solids such as feminine products, rags, towels, and wipes that can jam a solid handling style pump
• Hardened stainless steel cutter and plate
• Oil-filled, thermally protected motor
• PRG-Series grinders can be used as a replacement pump in 2″ discharge systems using LE40 and LE50-series solids handling pumps.*
•Vertical switch model available in 115V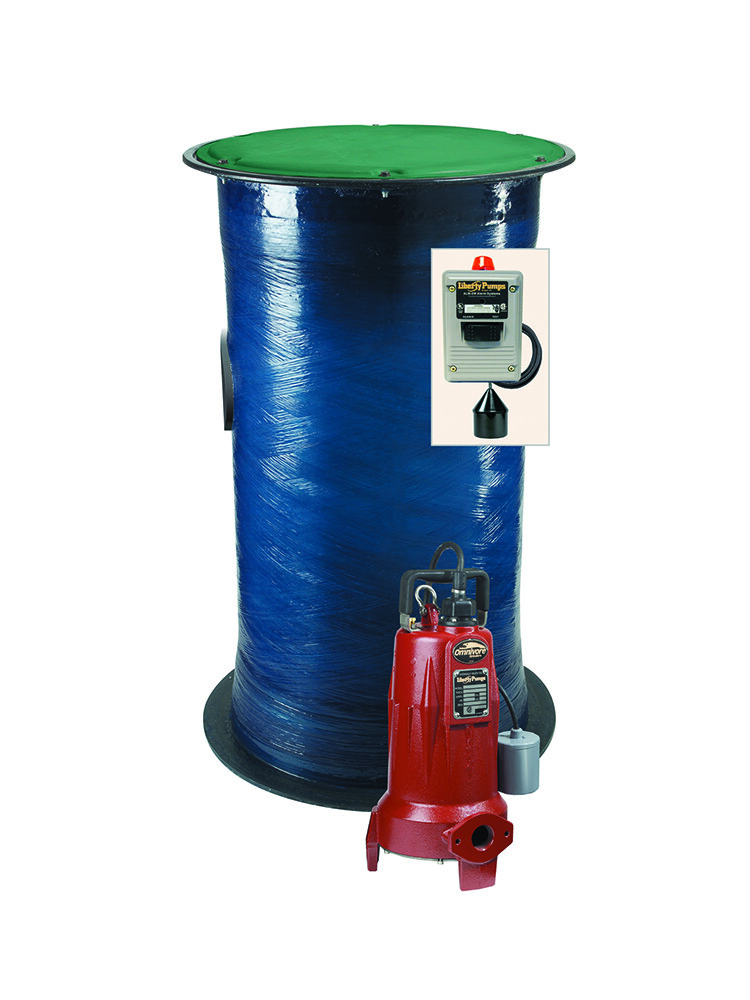 Grinder System with alarm includes 24″ and 30″ diameter fiberglass basin with anti-float collar, two hp Omnivore® grinder pump with 1-1/4″ discharge.
Features
Liberty Omnivore® Grinder Pump with new V-Slice® Cutter Technology: Recessed cutter bolt eliminates wadding and exclusion cleanout slots and clears debris from under the cutter. Provides superior cutting with improved shredding performance over the radial cutter. In addition, a v-pattern cutter provides up to 108 alternate cuts per revolution.
Solid fiberglass cover
Pre-cut internal piping (1-1/4″ schedule 80 PVC)
Heavy duty check valve
Ball valve
2″ electrical conduit hub (unmounted)
4″ inlet seal (unmounted)
ALM-2W (indoor, outdoor) alarm